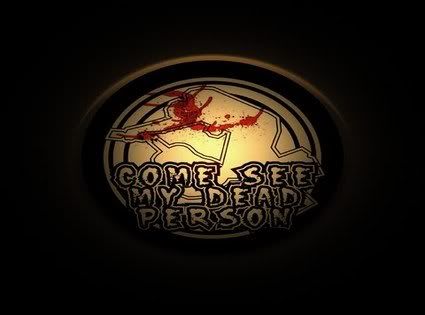 How would you describe your music to someone who has never heard it?
Roy Martinez:Every year the scarecrows gather to celebrate the harvest. They celebrate new crops and rejoice in dance and song and drink. The music playing at that celebration is what we do.
When you guys play a show people can't help but to move around and dance. As a band, how do you convey that energy so well to your audience and why do you think people connect with your music in the ways that they do? -
Martin Johanson: The energy and emotion in our sound is contagious in many ways and I believe that is what translates to the audiences excitement.
Dave Thomas: I think we just feel the music we play so much, it transfers naturally to the audience. It's a great exchange of energy.

RM: I believe you'd get your ass kicked if you didn't.
What is your favorite song to perform live? Why?
RM: Right now my fave is Irish Maiden. I'm a bit of a metal head on one hand and a prog fag on the other. This song satisfies both of those sides of me. On one hand I can bang my head to it and it's a cool and challenging little run of arpeggios and melodic lines. Super fun!
MJ: Another Goodbye is one of my top fav's. It has an epic and huge sound to it when played live that I think is unforgettable for the listener.
What can your fans expect next from CSMDP?
MJ: More tracks, touring, csmdp sponsored events(Halloween etc.) and maybe some new instrumentation
and styles.

RM: I think it's safe to say they can expect us to roll even harder in the coming seasons. From a technical perspective, they can expect more delicately orchestrated compositions. Speaking for myself, I plan to focus more on the arrangement possibilities with our line up; try to exploit the diversity of the voices a little more in terms of composition. I'm also going to start practicing my guitar so I can play more face-melting solos.

Who are you looking forward to watching perform at Summerfest 2010?
RM: I hope I'll get to see Medeski, Martin, and Wood to completion, but I believe the schedule will prevent it. Otherwise, Mix Master Mike will be super dope as will Perseph One. Hoping to catch the Golden Axe set as well. Those guys roll hard. Other than that, I don't really know. To be honest, Houston music is pretty bland in my opinion. It comes off pretty shallow to me. Style over substance.

MJ: It's a toss up between Slim Thug/Bun-B and The Flaming Lips on one stage or 30footFall, Cro-Mags, Municipal Waste and Dead Prez on another, Whoa! But their is alot of top notch talent that I would like to check out. It's gonna be something most Houston area music lovers should not miss.
DT: I'm looking forward to hearing bands for the first time. Discovering some great local acts.


See Come See My Dead Person perform live at Summerfest
Day 1
Stage: KTRU
@ 5:35